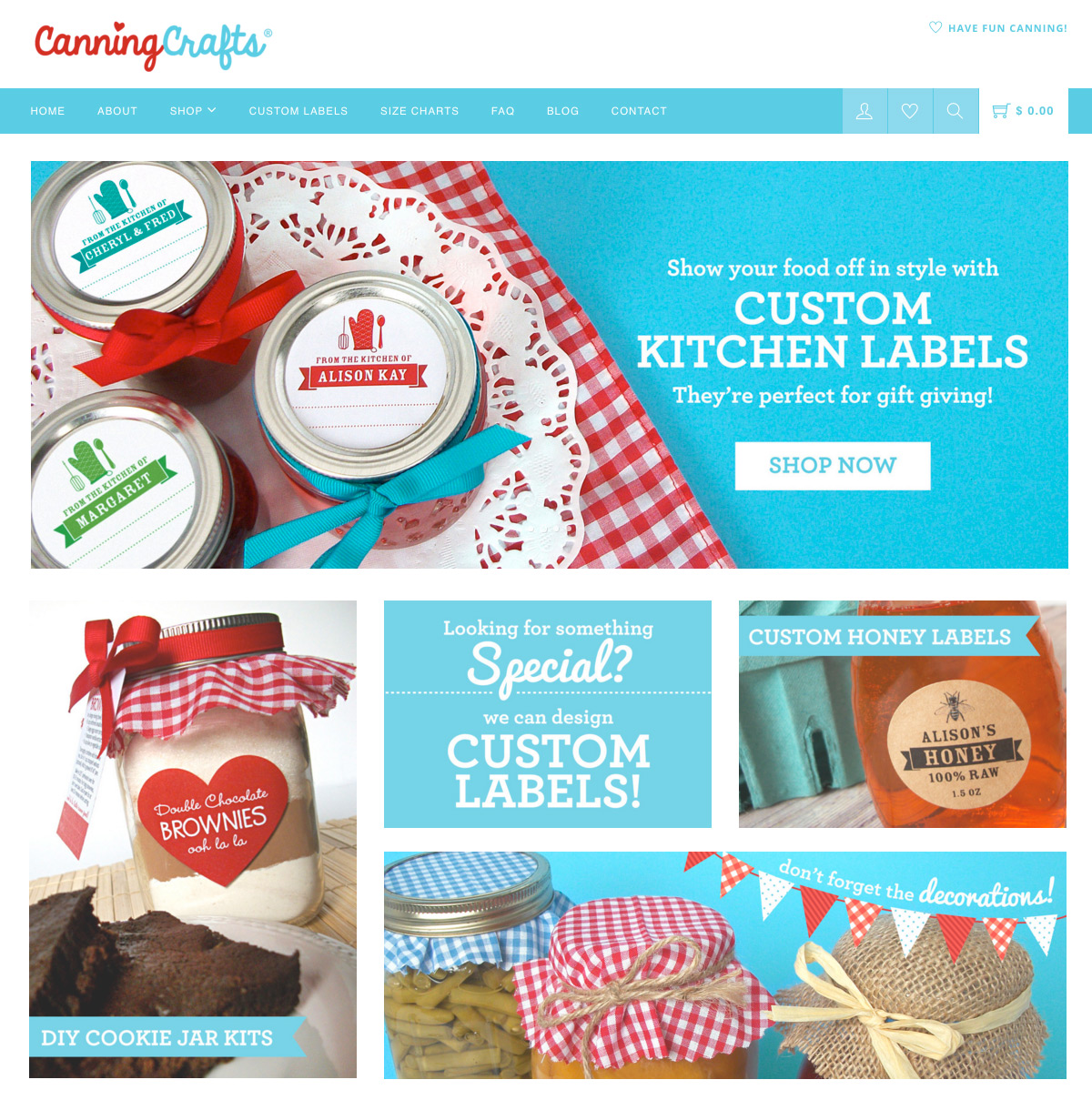 CanningCrafts Canning Labels Website
The CanningCrafts canning labels website was a 5-month long project! CanningCrafts designs & sells canning labels for home preserved foods, wedding jar favors, honey bottles, & more. The work included branding, designing home page images, product photography, illustrations, & programming. Since the same products are for sale on Etsy, all product copy had to be rewritten for best SEO practices.
---
CanningCrafts' website uses a responsive Shopify template. The
Infinite Options App
is used so customers can supply customization details for the many canning labels available for purchase.
---
Visit the
CanningCrafts website
We're currently shipping to US customers only, but please contact us if you are outside of the US & want to place an order. Dismiss