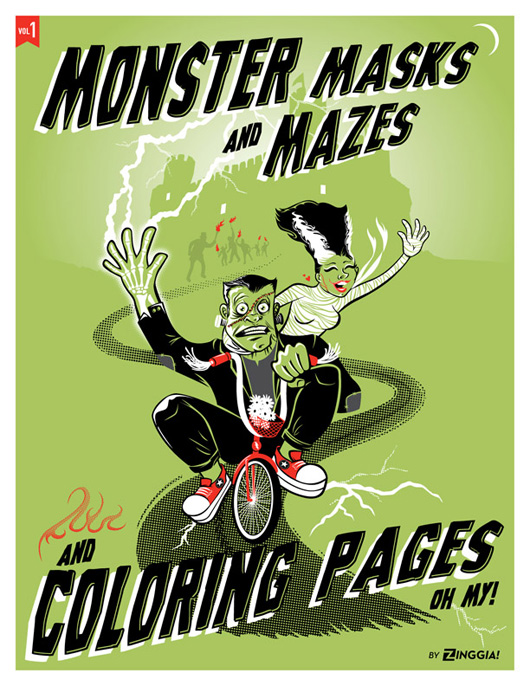 Monster Coloring Pages Vol. 1
Monster masks, and mazes, and coloring pages…oh my!
This super fun set of monster coloring pages is filled with cryptozoology, greek mythology, and legendary monster games, mazes, word searches, and more!!! It's not just a boring old coloring book! Crypto & mythology facts will be spread throughout so your little ones can learn about some of the most famous monsters like Nessie, Bigfoot, & the chupacabra. It's a kid-friendly book though, so the artwork won't induce nightmares! At least we tried to draw monsters that wouldn't have scared us when we were kids.
---
24 monsterific coloring pages include Witch, Roc, Minotaur, Bunyip, Vampire, Charon, Medusa, Chupacabra, Bigfoot, Jotun Troll, Cockatrice, Devil, Chimera, Werewolf, The Monster, Loch Ness Monster, Herne the Hunter, and Mothman.
---
We're currently shipping to US customers only, but please contact us if you are outside of the US & want to place an order. Dismiss